We Are A Genuine Non-Sexual Male Escort Agency and Do Not Offer Any Additional Services
C
avendish
K
nights

© MMXIII
From a coal miner to a monk, a male escort to a 'manny' - Tim Auld talks to five British men
taking the road less travelled by
Published: 18 October 2010
THE MALE ESCORT
Andrew, 46, has worked for the

Cavendish Knights

escort agency for nine months. I get selected
to escort somewhere between six and eight times per month. I'm usually hired for about four hours,
for which I earn £360 for going out and having a very good lunch or a good dinner. If you're doing
that twice a week then it keeps the wolf from the door; if you're doing it three times a week then it's
good money.
Read complete article here: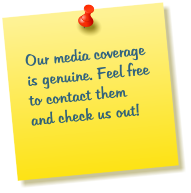 "To my surprise, Chris is void of the professional, aloof veneer I was expecting.""His nervousness is relaxing. He asks
questions and is endearingly self-effacing and interesting. Once in situ, Chris is charm personified - he chats to my
friends, fetches me drinks and occasionally flirts - but I can't shake the feeling that I might be rumbled"
Read complete article here:

As seen in BBC ONE Inside Out
Report on Cavendish Knights
"Male escorts were once the butt of dirty jokes. Today they're the trendiest way for single women to enjoy
a good night out with no strings."
Read complete article here:

The night I hired the company
Why do women hire male escorts – and what's it like for the man for hire? As a new film about escorts hits
the big screen, Nadine Bateman meets a

Cavendish Knight

Escort in a cafe – and discovers what is, and
isn't, on the menu.
Read complete article here:

Confessions of a thirty something career girl who pays for a male escort
The 36-year-old interior designer from Winchester, had chosen to "hire" Steve, a male escort, to
accompany her to an important business ball that evening. "I wanted to go the ball, but certainly not
alone," recalls Joanna, whose marriage to a chartered accountant - with whom she has two children -
ended six years ago.
Read complete article here:

But do male escorts make a perfect date, or are they just for show? Take5's Amy Bratley Hired
one to find out…
If you type "male escort" into a search engine on the web, a mind-boggling number of sites pop up
offering erotic massage, mind-blowing sex and kinky fun. And for those women who don't fancy the idea
of a male prostitute, there are male escort services for the "perfect date." Ignoring the sleaziest sites, I
visit

Cavendish Knights,
Read complete article here:

The Male Escort business is booming, but what makes a woman pay for a stranger's company?
FEATURE: HEATHER BISHOP AND SIÂN REES
Could an escort convince your friends that he's the new man in your life? We sent undercover reporter
Siân Rees to find out? "Good looks aren't a prerequisite then," smirks a work colleague. Three of us
are hunched over the computer screen clicking through the pictures on

Cavendish Knights

' male
escort web site to find my "date."
Read complete article here: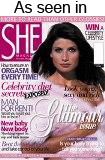 Just because you're single, there's no need to miss out on candle lit meals or a partner for dreaded
work do's. Why not rent a man for the evening, no strings attached? We sent Vivienne Parry out with
four male escorts to mark them on their wit, charm and value for money
Having a man escort you is both comforting and useful. It means you're not prey to every drunk in the room and
can call the shots about what you want to do and when you want to leave.
But you do want to be sure that there are absolutely no misunderstandings about 'extras' and 'tips.' We used just
one agency,

Cavendish Knights

, which was recommended to us by the UK Professional Escort Association as a
firm that offers a guaranteed non-sexual escort service.
Read complete article here: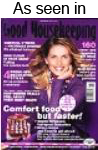 Can a male escort fool. . . By Catherine Townsend
My palms are sweating as I enter the restaurant to meet my blind date. Not only have I never met him
before, but we are seeing one of my closest girlfriends for lunch - and I'm starting to panic.
Rob, 29, works for

Cavendish Knights

, a make escort agency which has over 2000 men on its books,
of all ages and physical types.
Read complete article here:

Since my most recent liaison - with quite possibly the dullest man in Christendom - ended the
week before with the words "sorry, but we're not on the same page" (I know, bit I was
desperate) and none of my male chums is free, I've decided to hire a male escort. I hasten to
add this is not some seedy gigolo type who offers "extras", but a

Cavendish knight

.
Read complete article here:

Just a tartan gigolo by CLAIRE GARDNER
Keeping good company: Scotland has a growing market for professional male escorts, however Rab C Nesbitt types need not apply.
Read complete article here:

My date with a legal male escort By Caroline Palmer
Read complete article here: